Michelob, New Album Info!
LAからベイエリアへ活動拠点を移したMichelobがニューアルバムをリリースしたようだ。タイトルは"Don't Let The Smoove Taste Fool Ya"でSpice 1, 40 Glocc , Rappin 4-TayからなるGame Bangazというグループも参加している。また、RassKass, Eastwoodらも客演。

1. Itz Goin Down (ft. Rappin 4-Tay & 40 Glocc)
2. All Aroundz (ft. Spice 1)
3. Ride or Die (ft. Ras Kass & 40 Glocc)
4. California (ft. Flexx & Medina)
5. Who Iz Dat? (ft. Position, Prime)
6. Kill Bill-skit!
7. Freestylin (ft. Eastwood & Flexx)
8. Ohhh! (ft. 40 Glocc)
9. In Every Town! (ft. Quaron Da Don)
10. Hello World!
11. What Can I Do?-skit!
12. Connectin Dots (ft. Project Heat)
13. In Da Club (ft. Da Gamebangaz)
14. Thug Niggaz (ft. Rappin 4-Tay & 40 Glocc)
15. Stress Away (ft. Medina)
16. J.t. (johnny Tropicana)

Exclusive! LIGHTER SHADE OF BROWN, Greatest Hits!
"Hey Dj"で大ヒットを記録したチカーノグループLighter Shade of Brownのベストアルバムがリリースされるようだ。メンバーのDOMが昨年末にリリースしたソロアルバム"Shut Yo!"も巷で人気を呼んでいる。また、DTTXのソロも再発され、いいタイミングでのリリースとなる。さらに未発表曲も収録されるとのこと。2004年
3月リリース予定。
Greatest Hitz: Track List
1. Lowrider Madness
2. Spill The Wine (DJ MUGGS Remix)
3. On A Sunday Afternoon / ft. HUGGY BOY
4. Club Fed
5. Street Life / ft. MC MAN
6. It's On Tonight
7. World Famous / ft. RAPPIN' 4-TAY
8. Dip Into My Ride
9. Playin In The Shade
10. Hey DJ
11. Gonna Give It To You
12. Sunny Day
13. Party Don't Start
14. What's Going On / DTTX
15. Thinking About You / DTTX
16. Get It Started / ODM
17. On A Sunday Afternoon (DJ JUANITO Remix)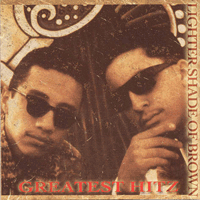 Lil Rob, New Album!
Lil Robのニューアルバム がUpstairs Recordsからリリースされるようだ。タイトルは"Neighborhood Music"で2月17日にリリース予定。

Daz, New Mix Tape!
Daz DillingerがMix Tapeをリリースするようだ。タイトルは"DPG Till The Day I Die:The So So Def Mixtape"で、So So Defでの音源を収録しているとのこと。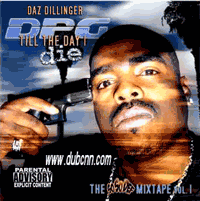 Extra Large, New Album Info!
Rapper兼ProducerのExtra LargeがFoesumのDj Glazeのレーベル"The Perfection Label"からアルバムをリリースするようだ。アルバムタイトルは"Music For A Drunken Evening"。2004年5月リリース予定。1stシングルは"Do It If It Feels Good"になる模様。